This guest post from Holly of Holly Loo Ya is a part of the "Getting Real About Purity" Series: a series I hope will encourage us to take an honest and scriptural look at sex, temptation and the pursuit of purity. Check back every Tuesday for the next three weeks for new a post in this series.
(Pursue purity, they said. It'll be fun, they said.)
1. If you set boundaries, you won't cross them.
Boundaries are important. But they aren't what keep you from going too far. When you think of purity as a list of rules, you will probably be tempted to break a few.
Your relationship with God and your desire to be obedient are what stop you from crossing the line.
God is such a careful protector that He promises you a way out of every temptation.
No temptation has overtaken you except such as is common to man; but God is faithful, who will not allow you to be tempted beyond what you are able, but with the temptation will also make the way of escape, that you may be able to bear it. – 1 Corinthians 10:13 NKJV
2. If you don't struggle with purity when you're single, you won't struggle with purity when you get into a relationship.
You may even think your lack of struggle qualifies you to be in a relationship.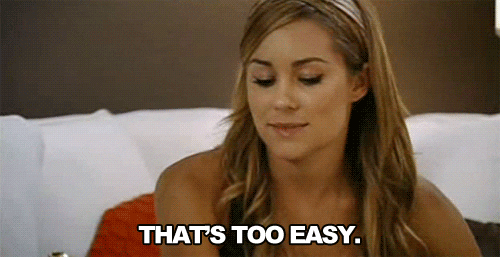 When you're single, your mind may wander occasionally, but it can be relatively easy to control your desires when you don't have a boyfriend around as a constant reminder.
When you finally get into a relationship, you are presented with a whole new set of temptations. You are madly in love with someone and you want to show them.
You and your boyfriend may even struggle with different things at different times. You now have to be mindful of your weaknesses and his.
And when you sin against your brethren in this way, wounding and damaging their weak conscience, you sin against Christ. – 1 Corinthians 8:12, AMP
3. The guy in the relationship will always lead when it comes to remaining pure.
Truthfully ladies, we hear directly from God and He can reveal certain things to us about His standard for our lives. We often have special experience with fighting for our purity that some men may not have.
We're kind of like experts on this subject.
 But one and the same Spirit works all these things, distributing to each one individually as He wills. – 1 Corinthians 12:11, NKJV
4. Once you've successfully maintained purity, your boundaries won't change.
Just like the Holy Spirit is constantly changing us to be more like Jesus in our everyday lives, that same Spirit will push us to be even more holy and pure.
Don't be surprised if you no longer accept something you once thought was harmless.
All things are lawful for me, but not all things are helpful; all things are lawful for me, but not all things edify. – 1 Corinthians 10:23 NKJV
5. This show (or song/movie/book) won't plant seeds of temptation.
Don't underestimate the power of things you expose to your heart.
A new desire to give in to your flesh may very well come from you new favorite television series.
All of you must keep awake (give strict attention, be cautious and active) and watch and pray, that you may not come into temptation. The spirit indeed is willing, but the flesh is weak. – Matthew 26:41 AMP
6. Out of sight, out of mind.
And when you stop exposing yourself to certain things, the effects of what you seen can still have a lasting impact.
For example, if you once watched pornography, the images may come back to you when you least expect them to show up.
It is vital to renew your mind daily by surrendering your thoughts to Christ.
Bringing every thought into captivity to the obedience of Christ. – 2 Corinthians 10:15
7. Once you mess up, you blew it.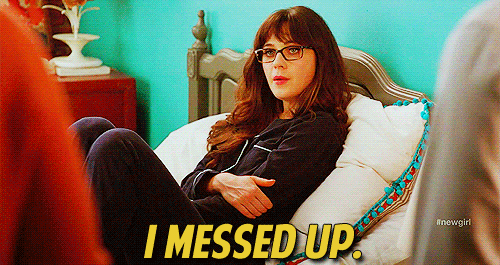 While the goal is not to intentionally sin, I can guarantee that you will fall short.
When you do just please…get back up.
In our Lord Christ Jesus, there is no condemnation. There is nothing you could have done that can separate you from the love of God. If you watched something, kissed someone, touched someone or even went all the way, God still loves you the same.
His desire is for you to turn away from your sin and choose Him. Even if it's for the thousandth time.
 For God so loved the world that He gave His only begotten Son, that whoever believes in Him should not perish but have everlasting life. 17 For God did not send His Son into the world to condemn the world, but that the world through Him might be saved. – John 3:16-17
Holly Loube is just an ordinary girl who is called to live a life in relentless pursuit of Jesus Christ.  At 23 she is finishing up her senior year at the University of Maryland. Her desire is for everyone she meets to feel a sense of belonging and purpose. She likes to refer to her writing as "worship disguised as words." Holly is a daughter, a sister, an aunt, a friend and a bride-to-be! She blogs at Holly Loo Ya.